Backpacking and volunteering in South Africa
This year in June I flew to South Africa to pursue a childhood dream and volunteer as a wildlife filmmaking intern in Monkeyland, Birds of Eden and Jukani– 3 wildlife sanctuaries located in The Crags, Western Cape, Titsikamma National park. I never thought it would be possible until I began doing my own research- without the costly fees of a company doing it for me. I'm a scientist by nature, research is what I love to do! So I set about by looking at the organisations which didn't charge an arm and a leg to simply volunteer. Its infuriating when such companies around the world will voraciously take advantage of students wanting to give up their time to a good cause, and have a trip of a lifetime; travelling whilst it's still possible without being tied down to jobs and life.
So I'm creating these following posts to help YOU VOLUNTEER ON A STUDENT BUDGET, WITHOUT COMPANY FEES! WHY? Because I was in the SAME SITUATION as YOU, and wanted to experience Africa at my own pace, see and do incredible things and meet amazing people.
Above is a little video clip of one of the many species I filmed there. Many of these individual Capuchins have been rehabilitated and evidently the methods have worked, as they display remarkably natural behaviour and social interactions.
So here's what I did and how you can also do something similar for a budget price.
I worked as a student volunteer at the South African Animal Sanctuary Alliance parks, Plettenberg Bay to work as a ranger tour guide and photographer/filmmaker in the Monkeyland, Birds of Eden and Jukani wildlife sanctuaries. They fund themselves through revenues from tourists who take educational tours of the sanctuaries, and multi-lingual tour guides are much needed to continue to bring in funds. A detailed catalogue of all the SAASA species has not yet been made of the primates, birds and apex cats, and so I wanted to help compile this information, along with taking photographs and film footage (for YouTube) of individual primates as an important part of the project.
Having studied zoology at the University of Leeds for 3 years, I felt the need to travel and experience different cultures, sights and wildlife encounters before I go on to study for my Master this coming September at Bristol (for a MA in Wildlife Filmmaking). Not only did I feel I would grow as a person, but also gain further insight and build upon my current portfolio which will prove to be very useful when applying for jobs as a freelance camera woman.
It has been a life-long ambition to visit South Africa, I missed out on an opportunity field trip last summer due to my research project that was to be conducted in the UK on bat foraging distributions. I can tell you it has far surpassed my expectations… it's really was life changing and incredible, fascinating, awe-inspiring, revelatory, amazing, stunning and… yes this is why you should GO FOR IT!
On the SASSA website they advertise the jobs that need doing and how you can get involved, and the possible accommodation that's nearby where you can backpack and be drive to and fro; take a look:
1# Getting the volunteering internship  
SO sort out what your role will be doing with Vivjer and Laura via email or telephone. Then you can start thinking about where you want to live these next few weeks…
This requires you to get in contact with them which is very easy nowadays- a simple email telling them what you do and want to achieve through volunteering there, what experience you have to offer, CV, website, ect. You're pretty much in unless you're going through a well-known organisation and a company is booking you through (such as Conservation experience Africa, or the Born Free Foundation). Having said that, Monkeyland which opened it's doors in 1998 is actually an enormous 13 hectares, where 11 monkey species are allowed to roam free in stunning natural Afro-montane forest. Nothing is simulated, the forests were here originally before the project was started, and endemic Vervet monkeys use to roam the forests. It far supersedes anything I have seen in Europe…and is truly a sustainable, long-term project with many modern concepts and ideas being implemented by Laura Mostert and the team. In fact it's even won the Tourism Sustainability awards (2014).
Monkeys that were previously kept as pets, ex-circus performers and abused zoo monkeys are rescued by Monkeyland, and placed into special monkey homes to rehabilitate before being released back into the forest sanctuary. This is known as the "Eden syndrome effect," which when implemented; nobody is allowed to touch, pet or feed the monkeys…and minimal contact is made other than during feeding. When released, guest must also adhere to these rules, keeping a distance of 2m and NO SELFIE sticks are permitted.
This is to keep the monkeys as wild as possible and behaving naturally, which in my experience is most certainly the case. I got some brilliant behaviour when filming across all the species. Of course not all the species would be mixed together in the wild, but this doesn't seem to affect intraspecies communication (between the same species). We feed them a variety of fruits and vegetables, all of which come from locally sourced farmers, so not only fresh but also benefitting the local communities. I'm not going to lie, the monkeys ate better than us! I'll be writing more specifically about "A day in the life of a Monkeyland volunteer" soon.
2# Accommodation- backpacking all the way
Now the concept of backpacking is one that I had never come across. I had heard of hostels and camping sites, but it never really occurred to me that it could be a place to stay at a reasonable price and allow you to spend your hard earned cash elsewhere on incredible activities, trips, safaris, ect. I stayed at Rocky Road Backpackers, a quaint little place wedged in between the valleys with large open grounds.
Now I had an amazing time there, but unfortunately a problematic situation arose between a member of staff which caused problems for all the guests (a tale for another day!) and so this was unnerving…but other than that, the food was great and the transport was reasonable. But for me it was the incredible people I met there. I met 14 students from Western Washington University on their incredible journey to help the locals in Mosassami and Kurtland village– township communities in need of teaching, building, counselling and community project funding. I can say now I have made friends for life here and I spent all my evenings and weekend trips with these amazing people- having the time of my life!
So I was paying the equivalent of £17 a day for transport, 3 meals and accommodation. I got a small shared room with a single bed, you can save a go for a tent which does come with electricity. But be warned, its COLD in winter! That's pretty darn good, compared to hotels which can cost double the amount not including food or transport. But of course in South Africa with the strength of the pound to the rand…you can get more bang for your buck. According to a recent Post Office study, a Briton buying £500 in local currency can get 22.3% more for their money, or an additional £91.03, compared with one year ago. The current exchange rates from £ to rand are: £1=20.7 South African rand. I mean that's remarkably weak…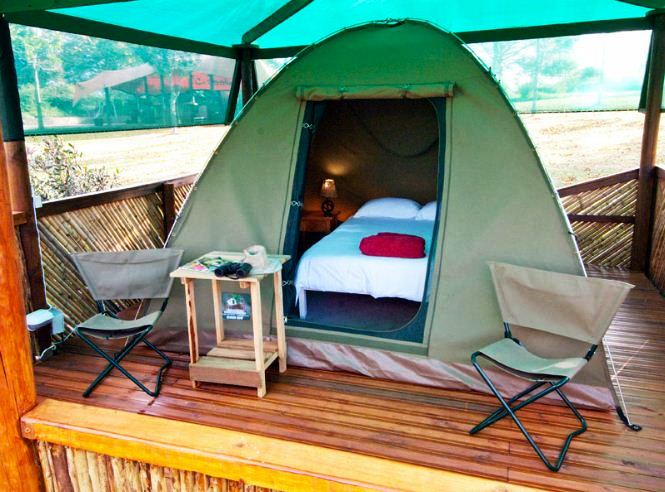 Having said that, in the past if was far weaker, only now are South Africans able to benefit from tourism. You can get your regular shop for less than a fiver, go out on a safari for £13, get a taxi for £5, fine-dining for £5, accommodation for £10 or less. Hence why there is such a draw to places such as Cape Town and Plett, the strength of the pound in particular means it's hugely attractive for students too, looking to enjoy their student finance money!
Another fantastic place is Stephanie's Homestay, located right next to the Beach in Plett. It's very central unlike Rocky Road, and you can get all your food shop, souvenirs without needing to ask people to drive you there which is great. You also get lifts to Monkeyland, ect as well as DISCOUNTS FOR EVRYTHING…I'm not even kidding…mention Stephanie's name and everyone knows her. She's sort of like your South African mama, so if a homestay backpackers is more your cup of tea, stay here.
There is a THIRD option…of which is FREE. Yes you hear me…FREE ACCOMODATION. Impossible I hear you say? Not so, Monkeyland have limited volunteer homes right next to them, a friend of mine who =volunteered here stayed here for the entire month without paying a single rand. The only snag is that it's a bit of a …well, dump. Its not the safest of places, I'm not going to lie, but if you're a guy or happen to be with one, its worth going. Two of my friends (both girls) stayed here and were totally fine, but you're limited in terms of food and transport unless you rent a car. I'll come onto that, but this is not particularly the best way to spend your hols, it's nicer to meet other backpackers. SO unless you're a bit of a loner, this isn't the best option, but certainly the cheapest.
3# Flights
Right so you have somewhere to stay now. Actually getting there is the next big thing! I looked through Skysanner.com, which kept sending me the best offers for the dates I was looking for. You can go via STA but sometimes it can be cheaper doing it yourself. Since I was going to Plettenberg Bay, not via Cape Town, but through Johannesburg and Port Elizabeth, it worked out cheaper through this website. I paid £660 return flight with British Airways, flying from Manchester to London Heathrow, London to Johannesburg and then finally to Port Elizabeth.
I then got a £80 taxi to my backpackers (I know…ouch!) after an exhausting 21 hours of travelling! I booked in April to avoid the summer hike costs, I have friends that paid £800-£1000…so book EARLY! BA were brilliant too, the service was excellent as usual, and the food pretty decent too. I must POINT OUT though, DO LEAVE TIME between transfers…I almost missed my connection return flight from Joho to London because of a delay! Also watch it in Johannesburg, it can be quite dodgy over there. But other than that, enjoy your flight!
4# Packing- What to take?
Clothes
Right, I wish I could have read this before I went! Our summer is their winter…I can't express more lucidly how South African winters are the SAME as European ones…that just because its Africa doesn't mean that short shorts are an option! Its rather similar to a Spanish summer, not quite as bitterly cold as the UK. So do take many different layered clothes, such as thin long sleeved t-shirts, jackets, fleeces and scarves. Socks are a must too, the thick walking boot types, and bring X2 the numbers of pairs you think you'll need…you're going to lose half of them I promise! Also the same goes for underwear. There are few places that own a tumble drier annoyingly so be prepared to reuse (sorry), and smell like a monkey for a bit… that's how it rolls here in Africa! Also bring a sturdy pair of thick boots for hiking in and for the muddy terrain, you'll definitely thank me for this one. Sunglasses for those sunny days are advisable, sun cream not really. A good rugged and waterproof rucksack will keep all of this kit together nicely…DO get a decent one, I got through 2!
Oh! And a Safari HAT of course!
Products and tablets
Mosquitoes aren't out yet, too cold, but ticks most certainly are- bring some tweezers! I got many whilst in the forests. Kwells seas sickness tablets work a treat for boat trips, especially the notoriously known choppy seas of South Africa…Immodium for those loose bowels of yours, the food can be too rich for the delicate intestinal linings of us Europeans, so this one will be of great help to stop you from living on the toilet at the most embarrassing of times. Never get caught out on safari! A water bottle bag is very useful too, as well as electrolytes in case of diarrhoea. This is to replenish lost bodily salts which are vital to your bodily functions. Echinacea tablets work a treat if you're in contact with people…so many of the American students fell ill with cold bless them, these tablets keep all that away.
Vaccinations
I skimped a little on this…you shouldn't but I was desperate to buy a GoPro and decided to spend my £140 on one instead of the 3 courses of Rabies. But YOU SHOULD if you're working with wildlife! Also get your polio, tetanus, Hep A/B, and Typhoid re done if you haven't. There's no Malaria here so no need to splash out on the expensive tablets. All of the mentioned is free expect the rabies. Get them 2 months in advance before your trip and go and see your nearest travel clinic.
Gadgets
My favourite part! Okay, PLEASE BUY A GOPRO your life would be incomplete without one!! Trust me, I used it on all my trips; the hikes, safari's, swimming, surfing, cage diving especially, kayaking, canoeing, running, rock climbing, ect. It's such a hardy little camera (waterproof 30m, shockproof) that it won't bust on you, and it makes everything look amazing with its 180 degree wide view shots. Have a look at some top tips on creating your own videos here from my last post. I own a GoPro Hero which I bought for £90 on amazon. Plus et the extras like the selfie sticks, head strap mount, ect for those awkward moments where your hands are required.
Of course I would say take a SLR camera, I myself have the Canon 600D with a zoom lens (another key bit of kit for close ups of wildlife and birds), with the flip screen to shoot video.
I had the Tamron 70-300mm lens as well as the Manfrotto MH01 to shoot at night and film. Amazing what you can get from kit under £300. Here are some of my results.
Extra batteries for your camera are a must. You wont get much opportunity to charge everything at the same time. Also take extra harddrives (Samsung 1TB), SD cards, Micro SD cards (for your phone and GoPro), recording microphone for the amazing sounds, lens wipes and universal plug for your gear.
FINALLY…
Get yourself a car if you want more freedom. If you cash in with some friends it worth getting a car so you have the freedom to come and go as you please. There's nothing worse than having to rely on others and wait hours to bunk in with people heading your way. I got caught out several times and was left in dangerous situations alone… You DON'T want this to happen! Also it's really cheap if you get it for the month, and petrol is also inexpensive. Will cost you about £200 for the month to rent, and less than £170 for petrol…but it of course depends where you go. Make sure you have an international driving licence, or something in your passport to say you're a tourist visiting for a month….we got pulled over by the police for this!
Here was the car we rented for the week to go on the trips, not the most reliable of thing! We nicknamed him Freedom…
So now you're ready to go to South Africa to the volunteering holiday of your dreams…And be prepared to have a rollercoaster of a time- Africa truly leaves a mark on your heart, and gives you the travel bug! More updates on what to expect in the volunteer sanctuaries as well as some amazing trips you can get up to too!